[asvc_header_block title="INTENSIVE CARE INFANT RADIANT HEAT WARMER" subtitle="MEDILAP RADIANT WARMER MRW-04+" header_font_size="h4″ align="center" texttransform="none" line="0″]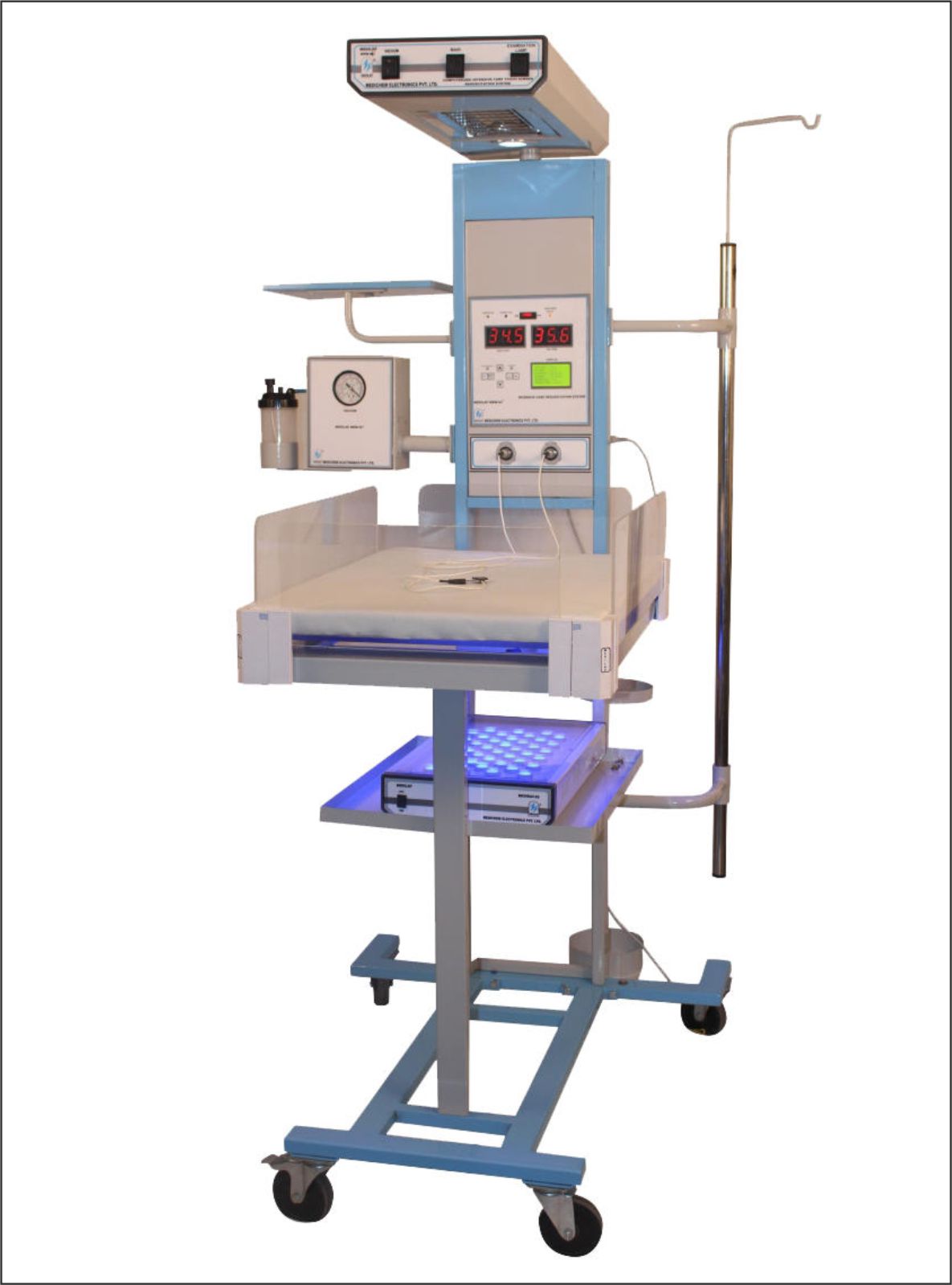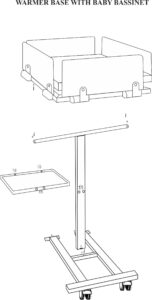 Technical Specification
Microproceesor based Radiant Warmer
Microprocessor-based innovation guarantees precise support of set temperature with inner exactness of 0.01°.
Easy to use on-board temperature alignment with feather touch keys.
Easy to understand feather contact control.
Key-Pad lock to prevent accidental changes of any set parameters.
Fitted with special halogen/LED examination light for operating the baby for treatment.
A green indicator is provided for informing that the system is ready for normal use. Rendered with LED bar for heater ON %, while maintaining set value.
Babby Bassinet/Trolley
The device has a fixed bassinet trolley.
Baby Bed has a tilt-able provision for the x-ray cassette holder.
Mattress foam density is < 25 kg/cm3.
Transparent Unbreakable Polycarbonate collapsible sidewalls are easily detachable for cleaning.
Head/Heater box of Radiant Warmer
Microprocessor-based Radiant Warmer consists of both Servo controlled and manual modes with digital display, Unit consisting swiveling heater source with high-quality ceramic heaters (Quartz / Calaroid on demand).
Warmer head 90 degrees rotatable in both directions, so as to allow taking X-ray.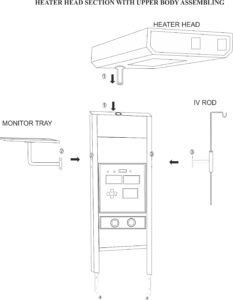 Attachments
Unbreakable transparent drop-down side panels, IV pole, Side shelf for monitors
& bottom shelf for baby belongings.
Suction Unit
Examination Lamp
Observation light Luminance >1000lux and Colour temperature is in between 3700K to 5100K.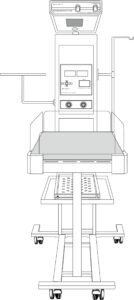 Phototherapy Unit (Over / Under surface)
Irradiance > 35 µwatts/cm2/nm
LED Life – > 35,000 hrs.
No UV/IR Radiation
No Heat Generation
Low Power Consumption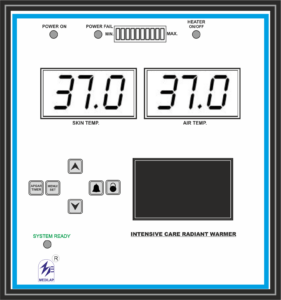 [asvc_header_block title="Temperature / Controls" subtitle="Servo(Baby, Air), Manual" header_font_size="h4″ texttransform="none" line="0″]
Display
1" bright skin & Air temp. display
Green LED Indicator for System Ready Function
Numeric %  of the heater output display
Set temp. display on LCD
Control mode display on LCD
APGAR Timer display on LCD
Safety Alarm for Auto Mode(Skin)
"Skin Temp. High" (>0.5°C of set temp.)
"Skin Temp. Low" (<0.5°C of set temp.)
"Skin Temp. Over Range" (>38°C)
"Skin Probe Fail" ("Sensor Error")
Manual Mode
Time programmable
Heater output adjustable
Over temp. cutoff.
Timer / APGAR Timer
Audio Alarm mute facility
Safety Alarm for Auto Mode(Air)
"Air Temp. High" (>1.5°C of set temp.)
"Air Temp. Low" (<3.0°C of set temp.)
"Air Temp. Over Range" (>39°C)
"Air Probe Fail"
System Alarm
Temp High.
Temp Low.
Over-Temp.
Heater Failure
Power Failure
Sensor Error