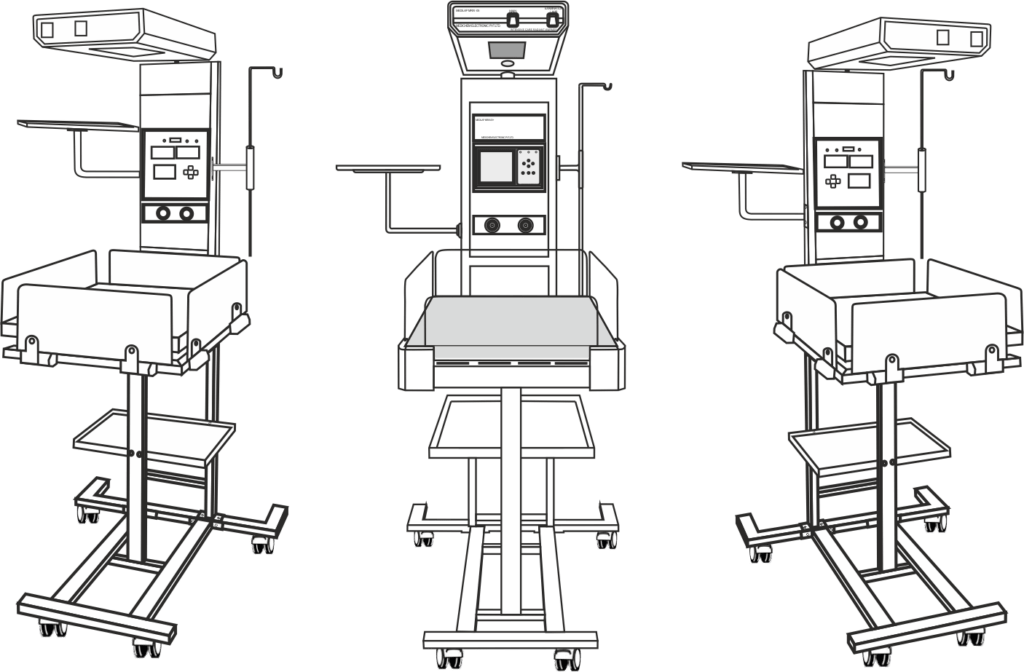 INFANT RADIANT WARMER
Advance computerized Neonatal Resuscitation Device with a large Graphic LCD dual actual temp. display for Baby and Air, Set temp, audio, visual alarms and warnings .
High quality Ceramic heater element with stainless steel parabolic reflector and the protection guard.
Rendered with LED bar for heater ON %,while maintaining set value.
Fitted with special halogen/LED examination light for operating the baby for treatment.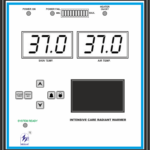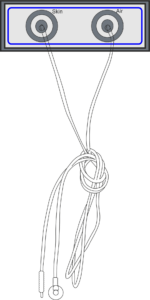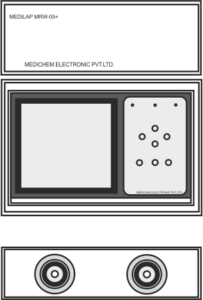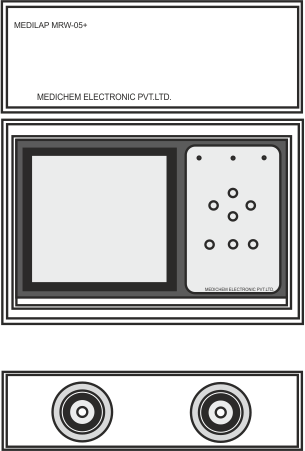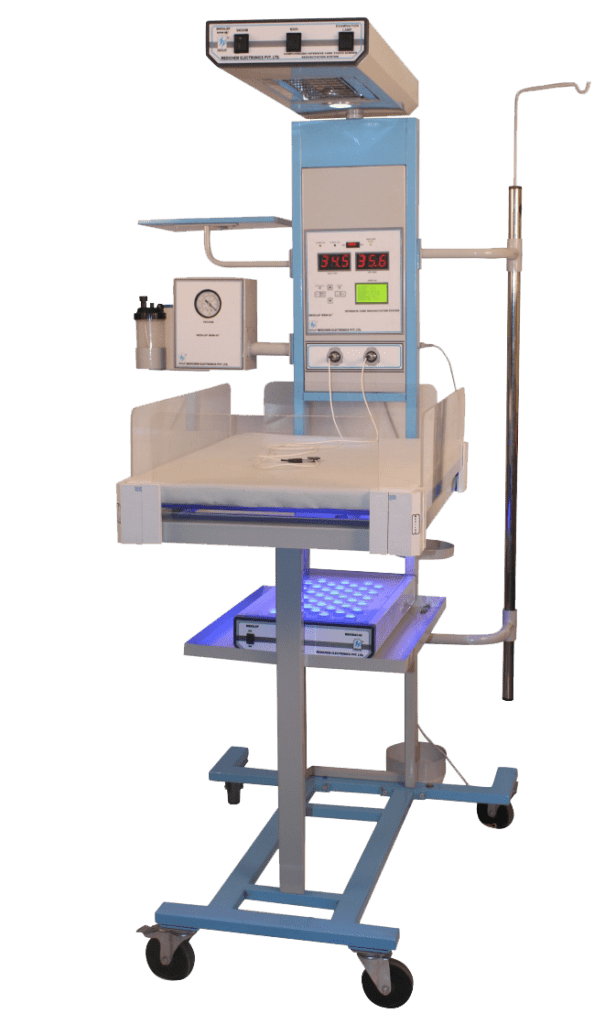 INFANT BABY WARMER MEDILAP MRW SERIES
New born infants generally are not able to maintain their body temperature and hence require assistance in order to keep their body temperature to a desired level for tackling through hyperthermia or hypothermia.
MEDILAP MRW series of Infant radiant warmer or baby warmer provide highly effective solutions to providing regulated heat to newborn babies. An advance servo micro processor mode provides up to date, well monitored warmth to the babies. Temperatures can be set and then the machine takes over and constantly provides the required heat output efficiently, and Manual Mode for treating baby as per need with regulating heater power and delivering particular percent of heat with timer function.
The control panel is laid out in an easy to view and easy to operate manner. All essential information including the temperature setting/set temperature, current baby skin temperature and heater output is provided in bright clear LCD and LED panels. Additionally, audio visual alarms are laid out sequentially, thus providing the healthcare provider with all required information at one glance. An additional key lock & APGAR timer is also integrated in the control panel to meet specific requirements.
The integrated bed support is well designed to provide easy access to the baby. Bed Tilting mechanism, collapsible side acrylic walls and x-ray cabinet is provided to ensure that the baby can be easily treated and monitored.
MEDILAP MRW infant radiant warmer are well designed and tough enough to handle the day to day operations in NICUs & PICUs. They can be easily integrated with phototherapy units to provide simultaneous treatment for jaundice in newborn babies.
We offer MEDILAP MRW Infant Warmer(Baby Warmer) as per several functions and requirements.