SINGLE SURFACE PHOTOTHERAPY UNIT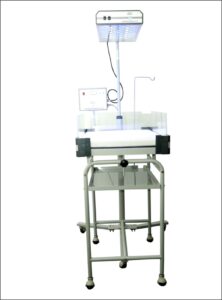 SPECIAL FEATURES:
Effective high intensity photo-therapy device based on advance LED technology to treat the critical condition.
The unique design of device and distribution of light intensity ensures to cover the entire treatment area.
LED based display supply and control unit with treatment time and integrated cumulative hour meter.
Baby bed is transparent with tiltable facility and collapsible side panels.
Having a height adjustable mechanism.
Epoxy powder coated frame, control box and IV rod. Heavy duty base with anti static castors.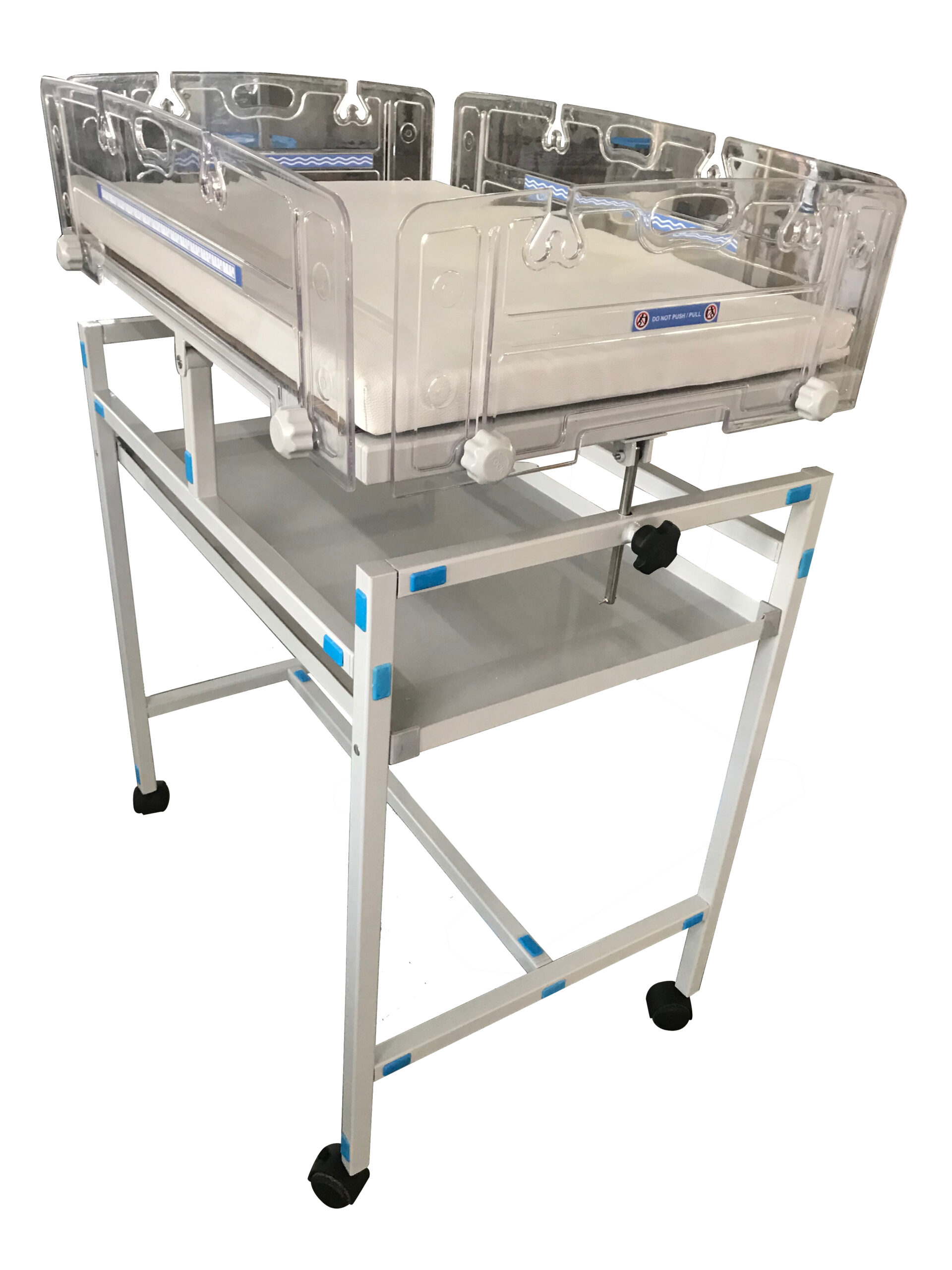 TECHNICAL SPECIFICATION :-
Irradiance > 35 µwatts/cm2/nm

LED Life – > 35,000 hrs.

No UV/IR Radiation

No Heat Generation

Low Power Consumption

Light Weight

Height and Angle Adjustment Facility

Mounted on Castor Wheels for easy Mobility

Can be used in Conjunction with any make Radiant Warmer / Incubators

Digital Time Totalizer

Wave length : 400-550 nm

Safety Cut Off in case of overheating (Optional)

Total Hours and Therapeutic Hours display

4 Castor Wheels

White Light for Observation (Optional)